Sugaring is often compared to standard waxing. During the process, a sugaring substrate sticks to and essentially removes hair without attaching to the skin. The substrate can be applied at room temperature or heated to a lukewarm temperature, minimizing the risk of burns. For this reason, sugaring is generally preferred over waxing when it comes to removing hair from larger areas of skin.
✓No more razors or razor burn!
✓Cost and time effective
✓Good for sensitive skin
✓All NATURAL ingredients
✓Environmentally friendly
✓Removes dead skin cells from the surface and does not cause ingrown hair, unlike wax
✓With regular use sugaring will diminish the hair growth and hair texture will become softer over time
Why Sugaring & Not Waxing?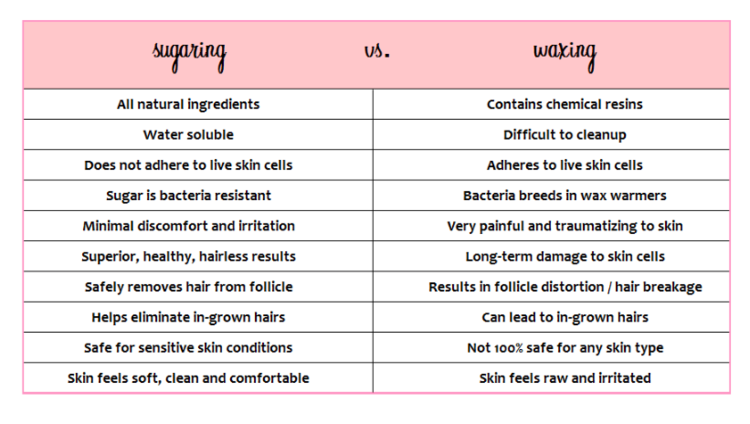 Sugaring at K-Beauty Studio

Prices
Deep Bikini: $95.00

Bikini Line: $50.00

Under Arms: $40.00

Full Arms (Including under arms): $60.00

Full Back: $75.00

Eyebrows: $15.00

Full Legs: $75.00