Welcome to K-Beauty Studio
Welcome to K-Beauty Studio!
We hope you are staying safe and healthy during these difficult times of pandemic. We are open and are follow strict sanitation and sterilization protocols to maintain a safe and healthy environment of our studio! We are here for you every step of the way with most advanced beauty procedures and high quality products!

K-Beauty Studio is very proud to deliver unique, advanced and "so much needed" beauty services to our community.
Let's reverse the signs of aging together!
Call us today and let your "Beauty Shine Beyond Time"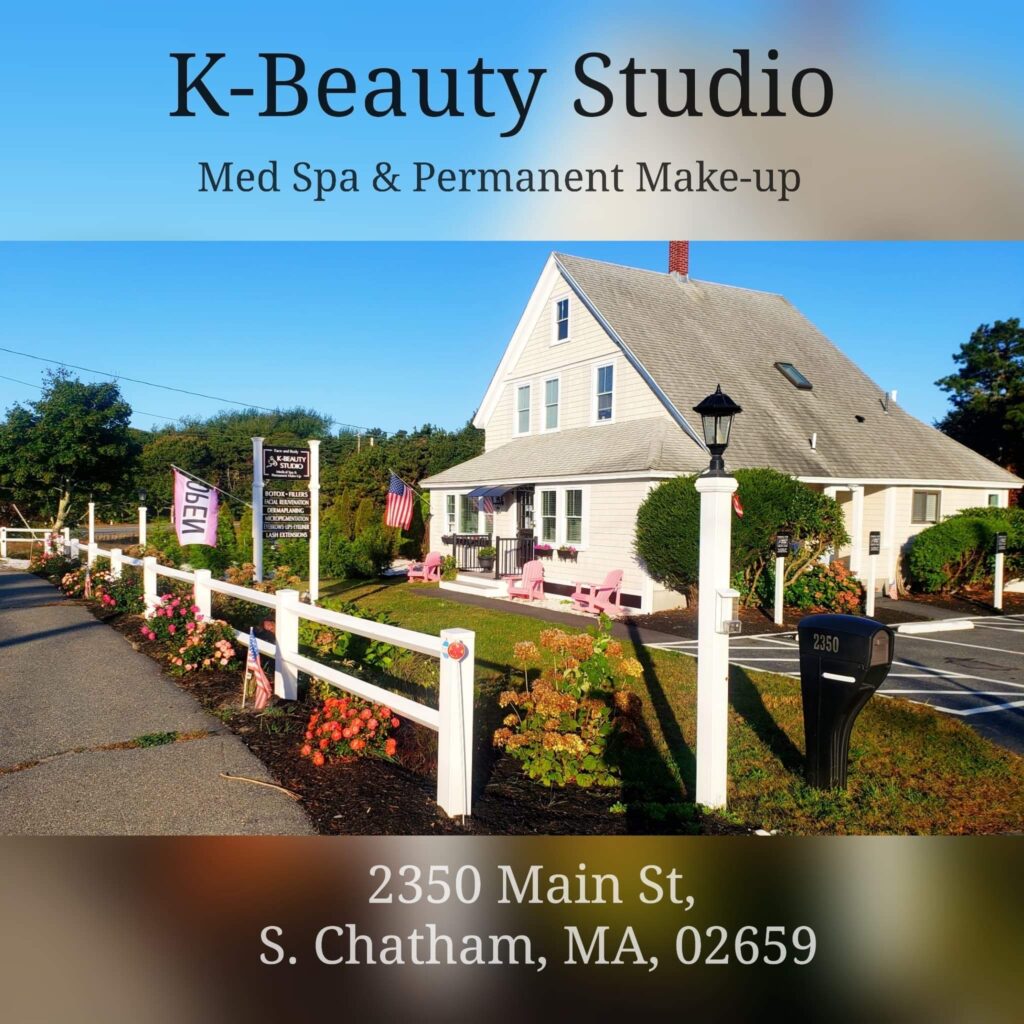 Let Your Beauty Shine Beyond Time!
Kate Sajin - CEO & Founder
Kate is a Registered Nurse, Certified Nurse Aesthetist, Member of MAA-Medical Aesthetic Associates of Massachusetts, Master of Micropigmentation, CEO & Founder of K-Beauty Studio: Medical Spa and Permanent Makeup.
"I work very hard to deliver advanced techniques in Micropigmentation and Facial Rejuvenation from USA and Europe to achieve most amazing and long-lasting results. With over ten years of experience  in Health and Beauty Industry, I am proud to create a "Safe Haven" for your beauty needs  providing individual attention, personal care, safety and great results with your every visit"
Sincerely, 
 Kate Sajin, RN
Book with Kate today!
Iryna - Permanent make up Artist
Iryna is a talented professional when it comes to perform  aesthetic or medical-level beauty  procedures. Iryna is a Registered Nurse with over three years of experience in medical filed including working at Cape Cod Hospital.  Iryna is an Award-Winning Fitness Trainer with a broad knowledge in Physiology, Anatomy and Human Health. Her growing interest in the Beauty and a strong desire to help people to look  and feel they best have connected  Iryna  with our "K-Beauty PMU Academy". 
Iryna has become a professional Permanent Make-Up artist who has created a number of  amazing enhancements  including Powder Brows. 
Click on the video to see interview with a client right after procedure! 
LIMITED TIME ONLY! Promotional Powder Effect Brows and "Lip Sensual".
Book with Iryna today!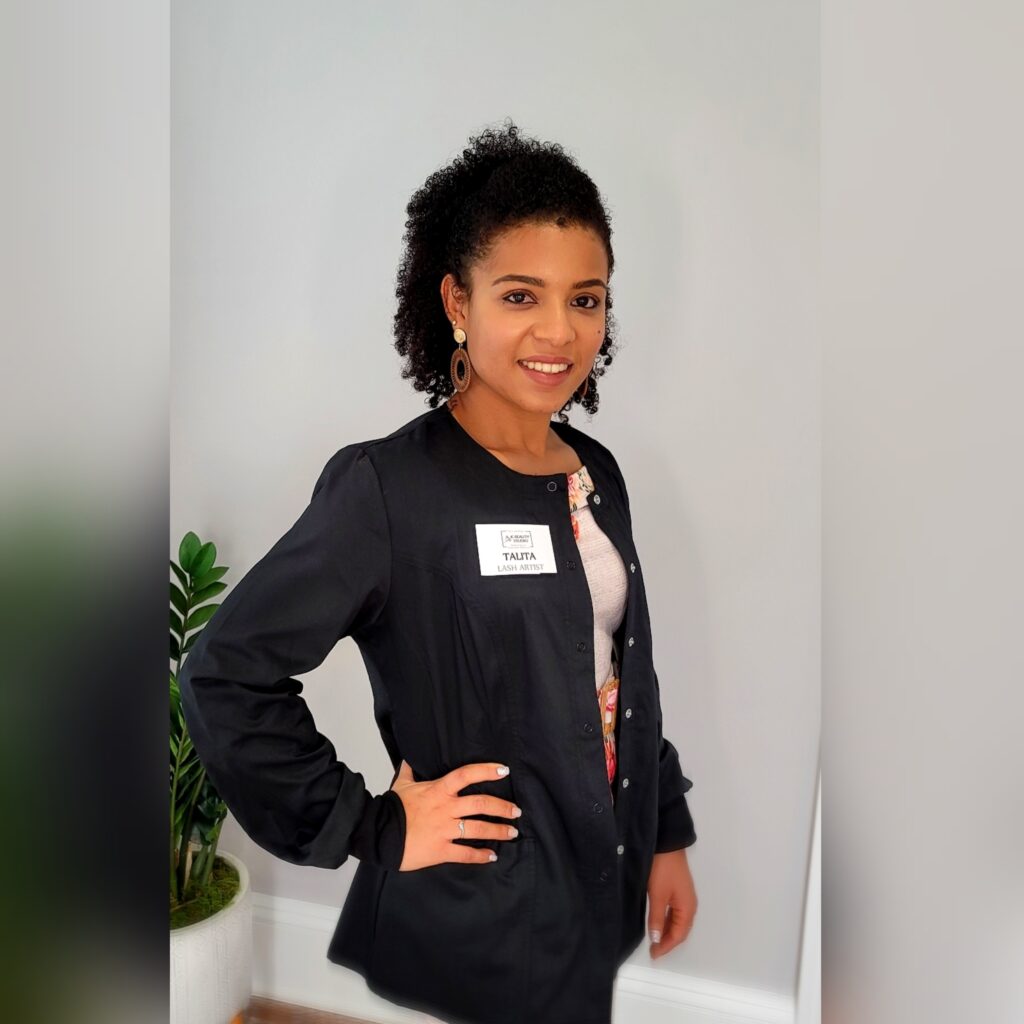 Talita is our newest addition to the family!
Talita is very passionate Lash Artist and Esthetician! She is very gentle and delicate, always complementing your eye shape to add more definition and glam to your face! Talita speaks Portuguese and English and will be able to answer all of your inquiries!  
She is very patient and takes a great pride in her work. She has tons of experience and goal for perfection! 
Book with Talita today!
Angela is our front desk manager. She is handling all your requests and will make sure to satisfy your needs!
Angela can answer all of your questions and help you choose the right procedure to outshine your natural beauty!
Botox
BOTOX® Cosmetic is the first and only treatment FDA-approved to temporarily make moderate to severe frown lines, crow's feet and forehead lines look better in adults. So you look like you, only with less noticeable facial lines. It's a quick 10-minute treatment with minimal downtime. You may begin to notice results within 24 to 48 hours, with results lasting up to 4 months for moderate to severe frown lines.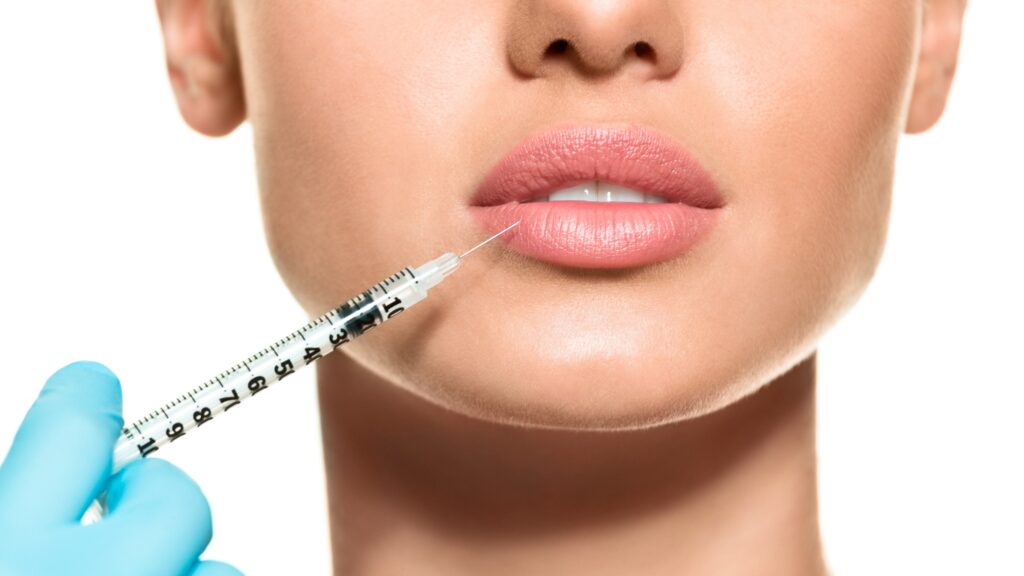 Fillers
As we age we tend to loose volume especially in our upper third of our face such as temporal area, under eyes region (which creates dark circles) as well our lips become thinner. Facial fillers are products such hyaluronic acid are designed to safely and successfully restore soft-tissue volumes and provide long-lasting hydration. Results are incredible rejuvenation of facial skin, reduction of wrinkles, enhanced volumes soft-tissue volume which formulates younger -looking appearance.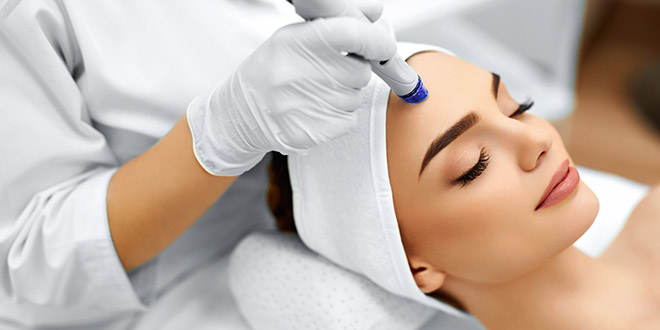 Collagen-Induced Therapy (CIT) Facial
CIT is a unique treatment to rejuvenate and nourish the skin. It uses a special tool called DermaPen to deliver vitamins, minerals and Hyaluronic Acid (HA) directly to the skin. It stimulates collagen production and boosts rejuvenation process so you can enjoy your younger, firm, wrinkle-free skin.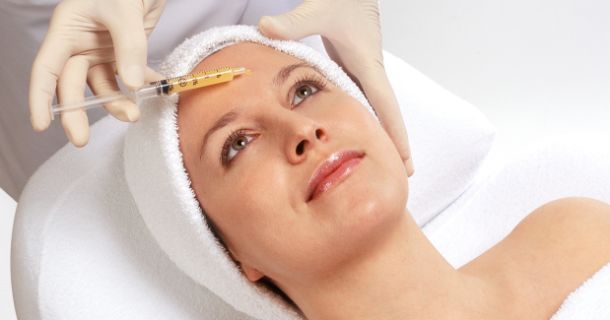 PRP Treatment
Platelet-Rich Plasma (PRP) is one of the most in-demand services in medical aesthetic. PRP is produced when plasma, a component of blood with unique proteins that stimulate and increase the number of reparative cells of the body, is injected into the patient. PRP stands out from other aesthetic solutions stimulates collagen production for total facial rejuvenation rather than individual wrinkle improvement and is used to volumize faces. PRP can be injected in areas hyaluronic acid filler cannot always reach or be injected safely.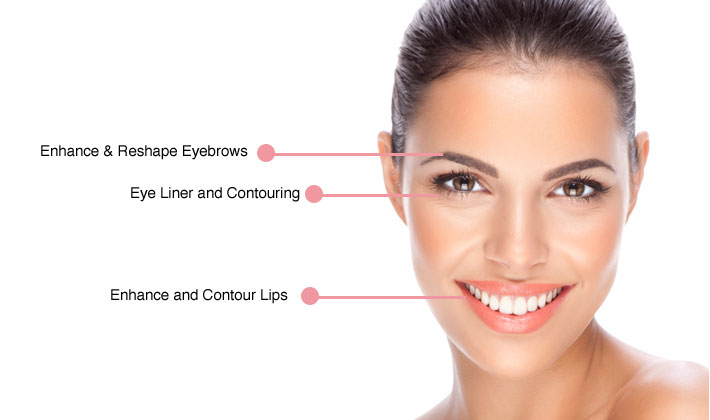 Permanent Makeup
Permanent cosmetic makeup is cosmetic tattooing. The specialized techniques used for permanent cosmetics are often referred to as "micropigmentation", "micro-pigment implantation" or "dermagraphics". The cosmetic implantation technique deposits colored pigment into the upper reticular layer of the dermis. It is pain free procedure, trauma-less to the skin. Lasts up to 3 years.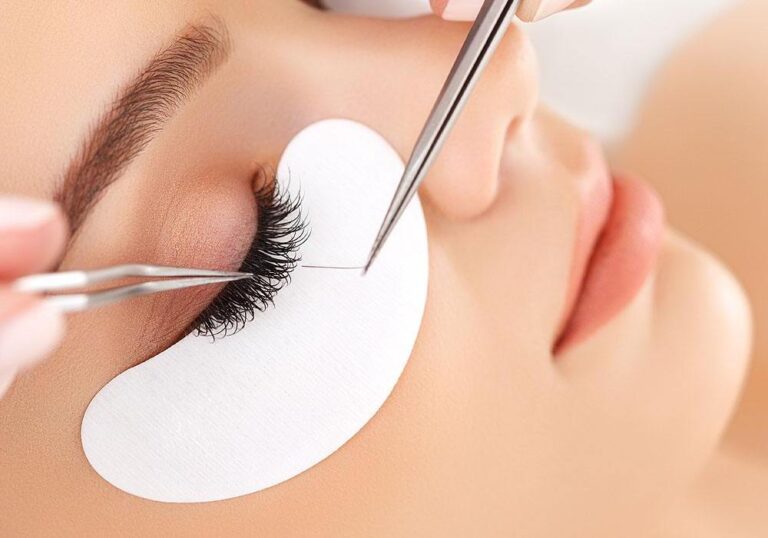 Eyelash Extensions
Introducing luxurious Eyelash Extension! Exclusive quality of materials and undeniable professionalism of our Lash Technician Talita, will create most delicate and absolutely natural-looking enhancement for your eyes. Choose from 1D, 2D or 3D Lash extension types. In 1D each natural eyelash receives single eyelash extension, in 2D, two eyelash extensions applied per one natural eyelash, and in 3D three eyelash extension will be applied per single natural eyelash. Choose more soft natural volume with 1D or more dramatic with 2D and 3D. Creates more intense color and soft curled look. No need for mascara! Two to three weeks touch up is highly recommended for 1D, 2D, 3D extensions, due to natural regeneration of eyelashes. The eyelash extensions resists the water and the sun very well. Extremely hypoallergenic and safe for the eyes.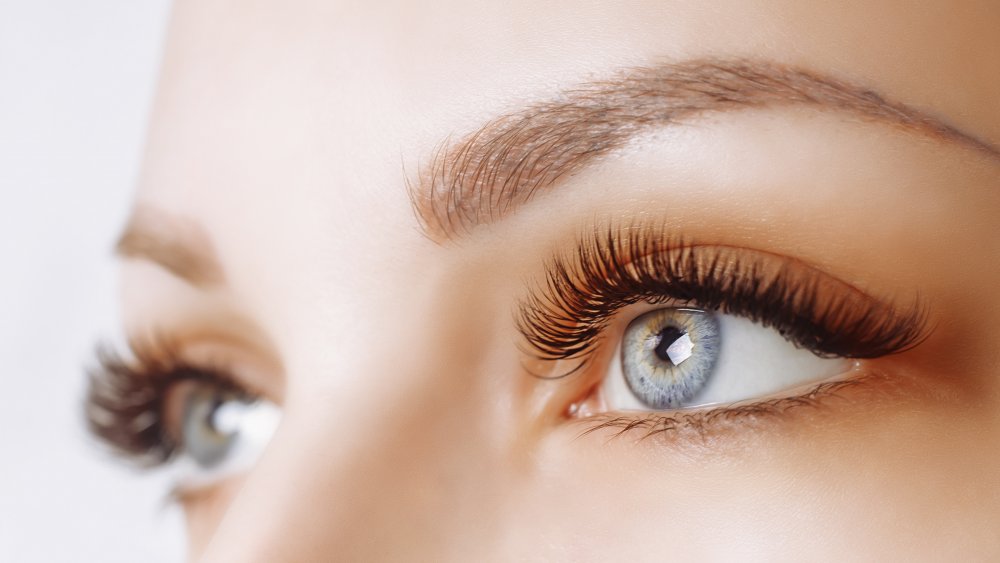 Yumi Lashes Keratin Lift
Discover Keratin Lash Lift! Yumi Lash is one of a kind and the only certified keratin treatment in the US. Fully certified under FDA and EU standards. Yumi Lash is Made in France. All natural treatment for thicker, healthier, and longer eyelashes. Extremely hypoallergenic and free of any and all toxic chemicals formula. Wear your own beautiful eyelashes! Lasts up to 8 weeks! (1 h. 15 min).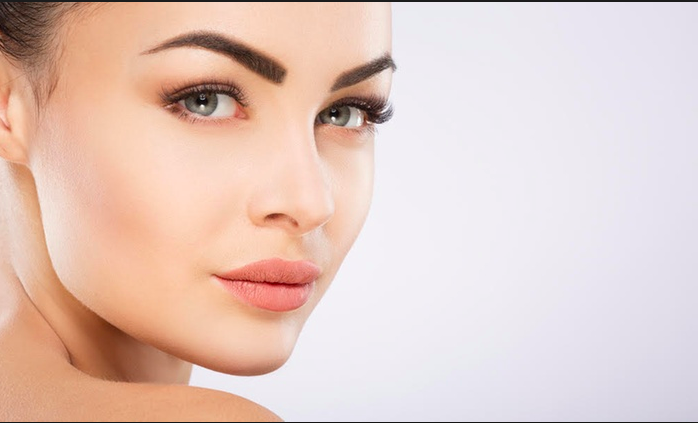 Brow Henna: Tint and Design
Brow Henna is organic naturally based product with over 99% of the ingredients coming from plants. No peroxides or ammonias are added to this product. Brow henna contains henna plant and may contain some essential oils. Brow Henna tints the hair and the skin for up to 6 weeks.
I wish I could describe how impressed I was, how comfortable I felt, and enlightened I became with my consultation and eyebrow micropigmentation process. It is very obvious that Kate is a dedicated professional. Combining her background in nursing coupled with her cosmetic artistry, her passion for her work is sincere and authentic. Once I read Mandy C.from Marstons Mills review, I was intrigued.(she says it so beautifully) Once I met Kate, I could not have been more relaxed and convinced to proceed! I wake up every morning now and say "I am SO glad I did this!" If you are contemplating her services, GO NO FURTHER! We have a glistening gem right here in Chatham!
"I am beyond happy with my Micro pigmentation for my lips !! It came out gorgeous-she really takes her time to make sure it looks perfect and explains everything thoroughly!! Love the color Katie created for me and have gotten so many compliments. No more lipstick on my teeth, cups , clothes and no need to put lipstick on anymore —YAY !! I will be doing this for years to come. Bonus-makes my teeth look whiter too! Kate, coupled with her nursing background, ensures a VERY CLEAN environment and sterile process! And knows the complete health safety, healing process etc. I felt very comfortable during the entire process!! With Katie's knowledge, RN background, artistic eye and ability - I wouldn't go anywhere else!"​
Kate is a joy, her expertise shines through in her work. I appreciate the time she puts into my beauty treatments, the outcome is consistently perfect. I highly recommend K Beauty Studio
Kate is a joy, her expertise shines through in her work. I appreciate the time she puts into my beauty treatments, the outcome is consistently perfect. I highly recommend K Beauty Studio
"My eye brows are very beautiful. The environment is calm and relaxing. Great customer service, brows on fleek"
"K -Beauty studio does an AMAZING job!!! Anyone considering having great brows should definitely make an appt!! Kate's exceptional!"
Welcome and Good Luck Kate Sajin! You did a fabulous job on the property and the salon has great services! You are very professional and charming and I wish you all the best with your new business!
This could be a place for your testimonials ...... Just review us on Google and/or Yelp! We are so excited to hear from YOU!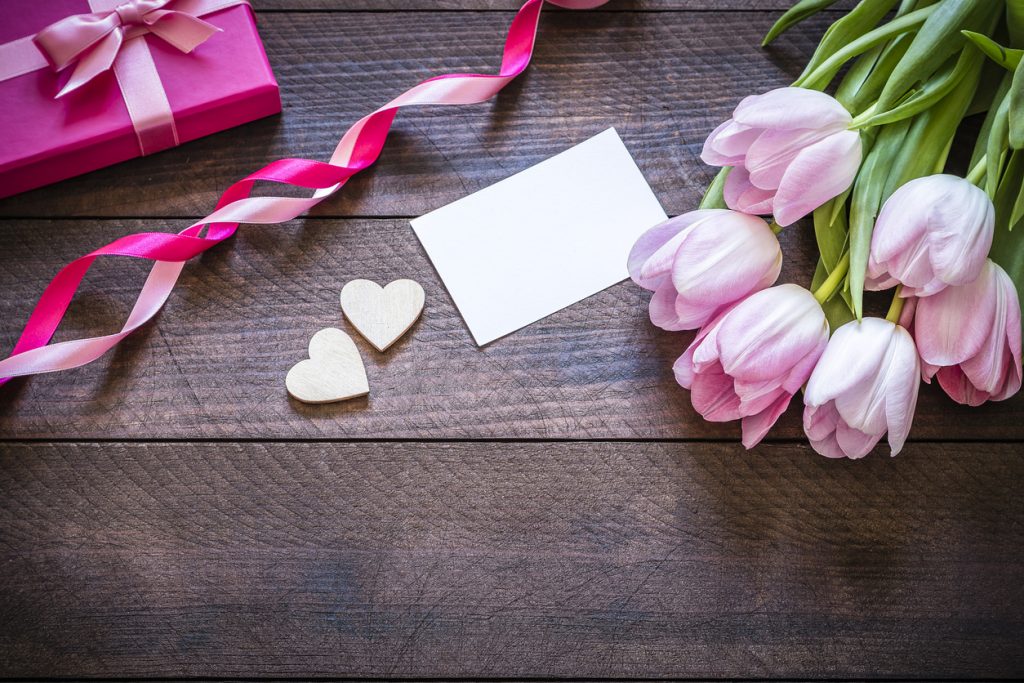 A wonderful way to show someone how special they are! Our gift certificates can be purchased by the phone, on-line or in person at the K-Beauty Studio location in Chatham, MA. They can be mailed to the addressee at no cost, and you will receive a confirmation.
At K-Beauty Studio You Are Our Number One Priority. 
We took on a mission to enhance natural beauty of our clients to achieve more defined, radiant and younger-looking appearance.  
Every day we expand our knowledge about new  products and techniques  in the Beauty Industry so we can bring the best of the Beauty World to you.  
We continuously travel across the world and the USA and train with the best Plastic Surgeons, Doctors, Permanent Make Up Artists, Lash Masters to deliver advanced technologies and products to achieve the best results possible.  
Our extensive medical background sets high standards for safe and comfortable procedures every time. You can be confident as  you have found the top professionals whose main focus is
YOUR Successful Results!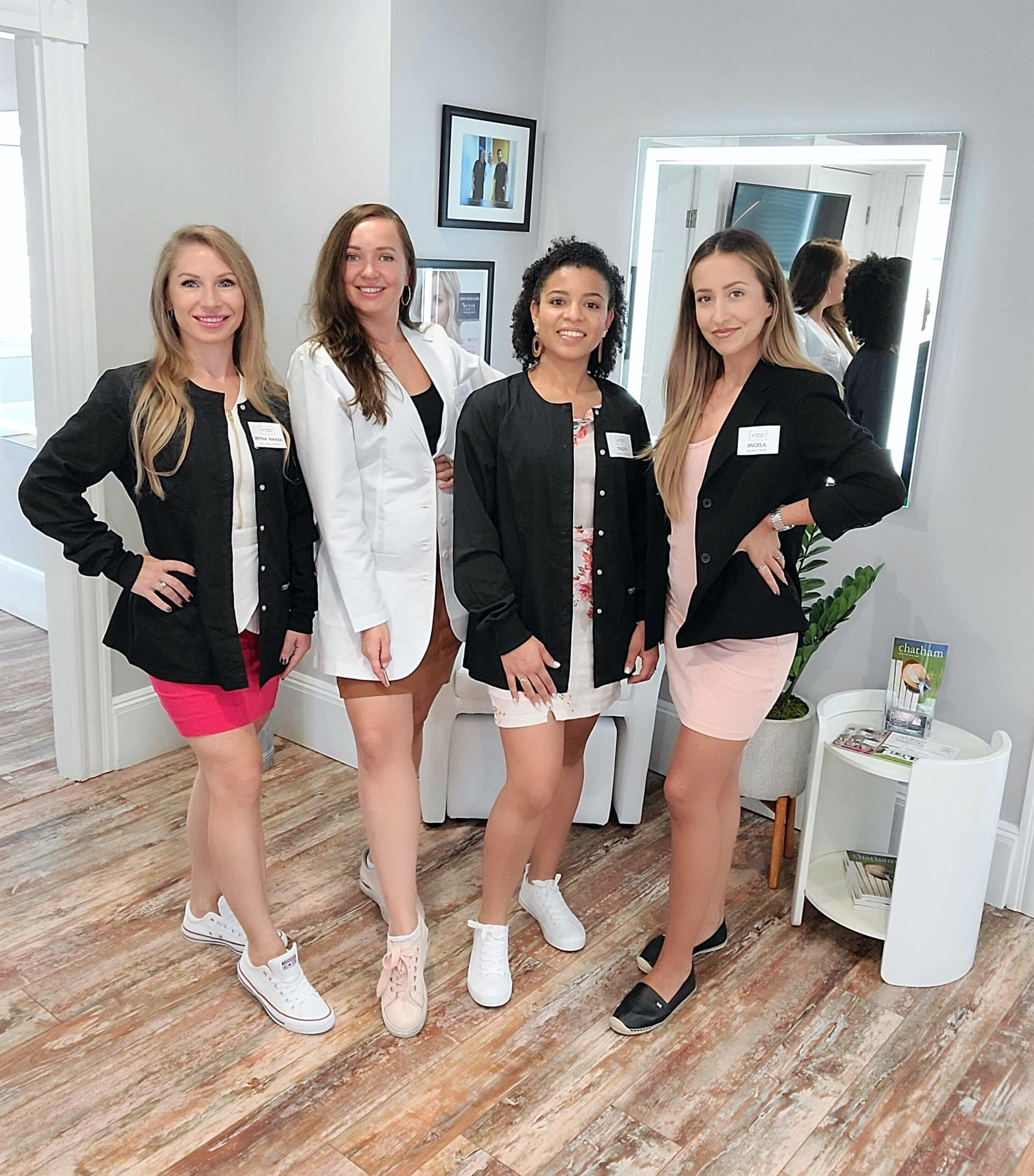 Want to see more of our work? FOLLOW US ON INSTAGRAM!

@KBeautyStudio__

@KBeautyMedSpa
You are Unique! You are Beautiful! You are Love! We believe in You! Trully Yours, K-Beauty Studio, S. Chatham ,MA