The four major structural components of our face are skin, fat, muscle, and bone. As we age, volume loss in these structures contributes to many of the visible signs of aging. Dermal fillers can help in some cases. Over time, age-related bone loss in the face can lead to retraction of the jawline, descent of the nose, and loss of high cheekbones. The facial muscles also decrease in volume and elasticity, and deflation and movement of facial fat further accentuates the signs of aging. Finally, the skin stretches and loses elasticity — compounded by the loss of scaffolding provided by fat, muscle, and bone, this leads to wrinkles, sagging skin, and other familiar signs of aging.
What are Hyaluronic Acid fillers?
Hyaluronic acid is a naturally occurring substance that is already found in your skin. It helps keep skin plump and hydrated. HA fillers are typically soft and gel-like. The results are temporary, lasting 6 to 18 months or longer before the body gradually and naturally absorbs the particles. Most HA fillers are infused with lidocaine to help minimize discomfort during and after treatment. 
***One of the main benefits of HA fillers, aside from their natural appearance when injected, is that they can be dissolved by a special solution in case of an adverse event, or if the person dislikes the appearance.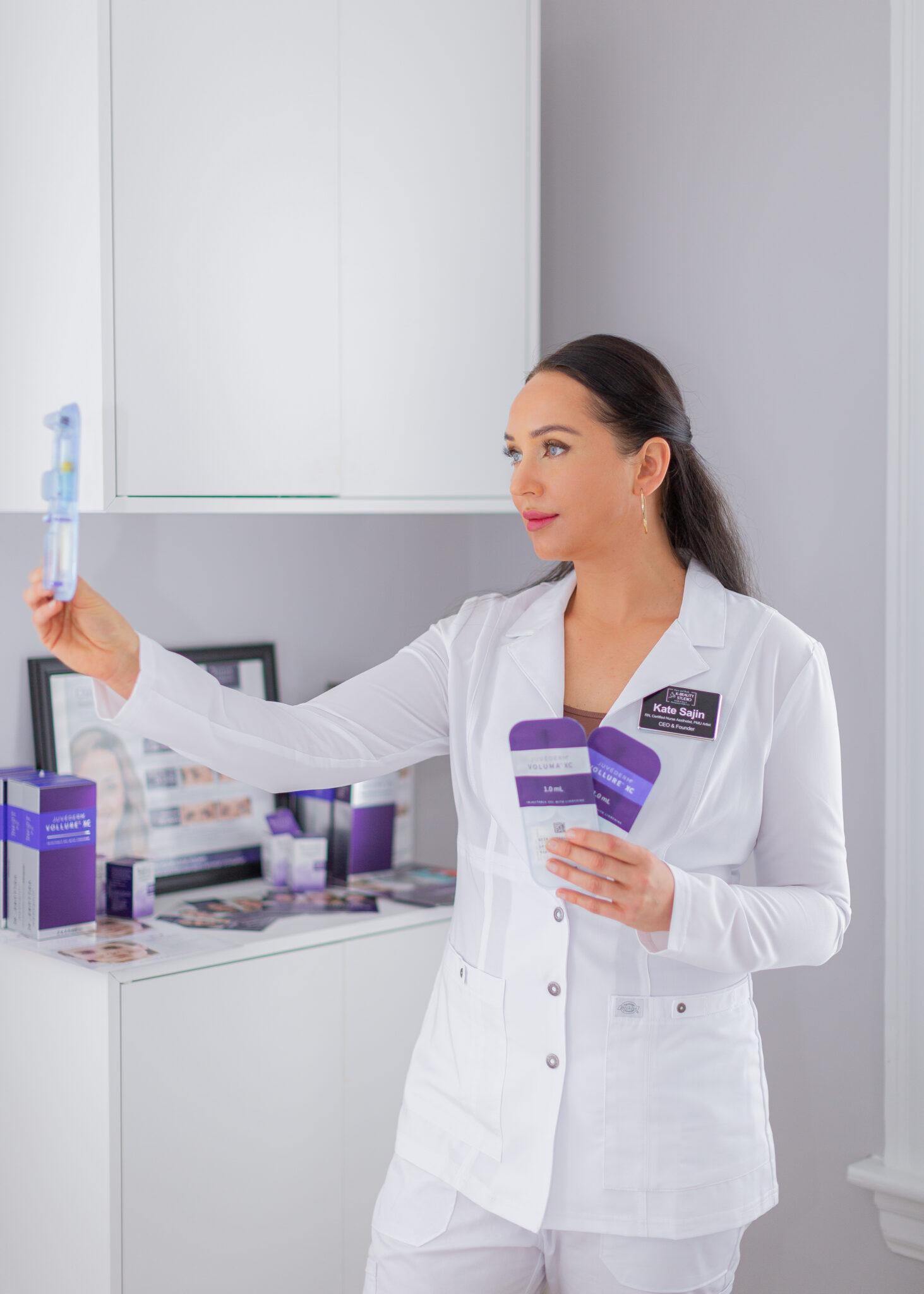 What type of fillers we use and why?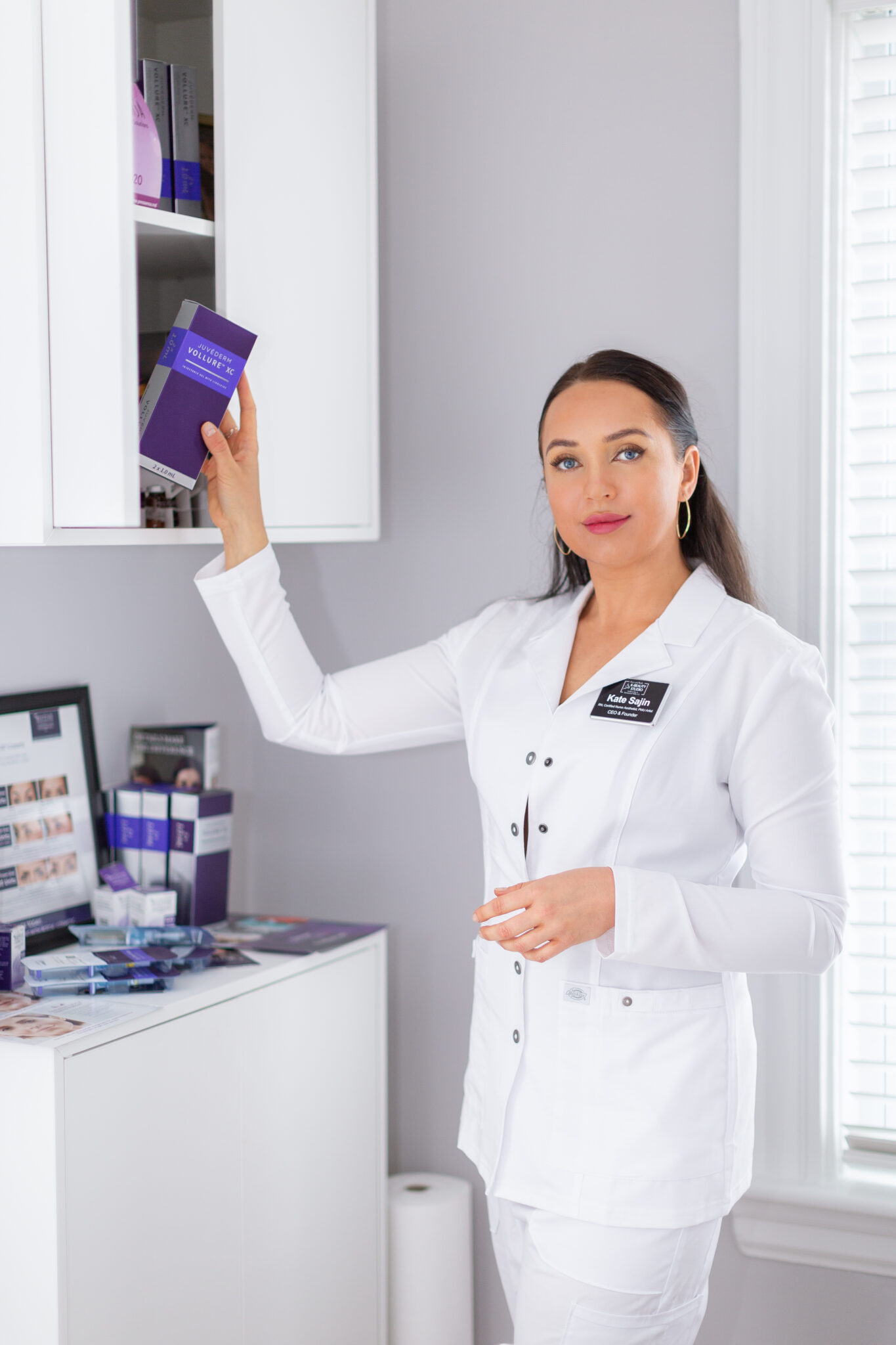 We are caring JUVÉDERM® products. JUVÉDERM® was approved by the FDA on June 2nd, 2006. The FDA noted that while JUVÉDERM® is safe for use, some patients in clinical trials experienced side effects of mild redness, swelling, tenderness, lumpiness, bruising, or itching at the sites of the injections. All of these side effects were mild and temporary, lasting less than seven days. The FDA reported no serious adverse events from the use of JUVÉDERM®. JUVÉDERM® is considered to be safe and its side effects are very comparable to the other dermal fillers.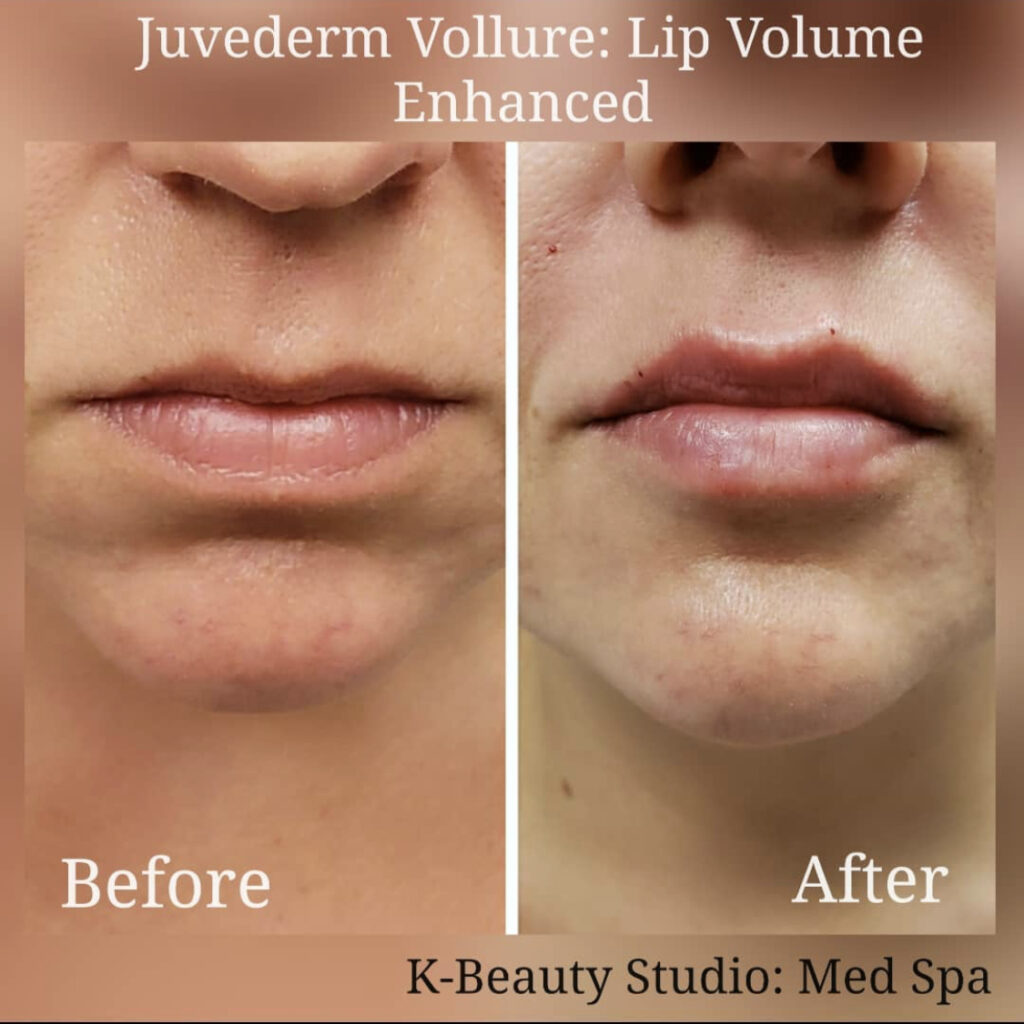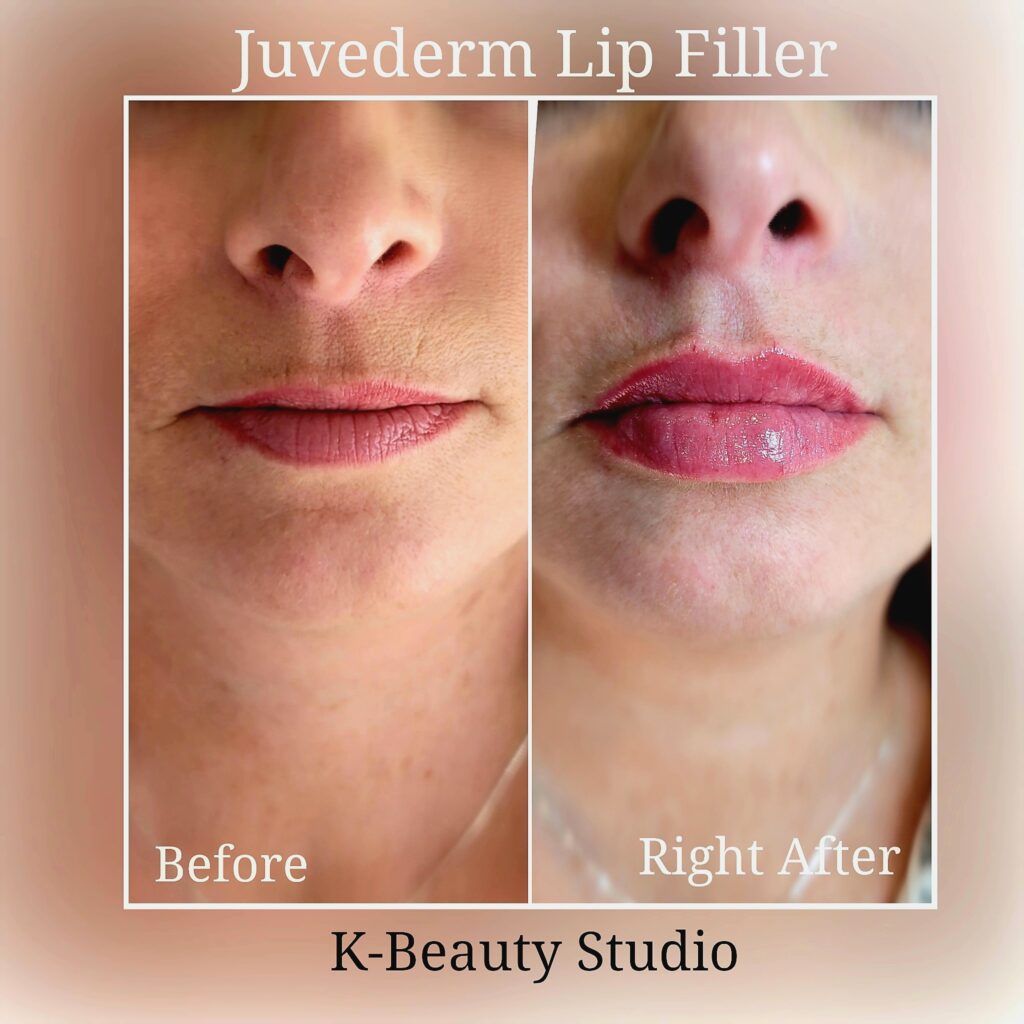 While dermal fillers are casually known as "wrinkle fillers," they can do much more than just smooth out wrinkles, although they are excellent at this too! Here are a few of the common issues dermal fillers can help address:
◆Smooth out lines around nose and mouth (a.k.a. marionette lines, smile lines, and parentheses)
◆Enhance & restore volume to sunken cheeks or temples
◆Diminish vertical lip lines  ◆Plump & enhance the lips  ◆Smooth out a chin crease
◆Improve symmetry among facial features
How long do fillers last?
How long the effects of dermal fillers will last depends on the product, the area of treatment, and the patient. Generally speaking, the denser the product is and the more deeply it is injected, the longer it will last, although this is not a hard and fast rule
Hyaluronic acid fillers tend to be the most temporary option, and therefore are often recommended for first-time filler patients. These will typically last from 6 to 18 months. Injections to the lips will wear out a little faster than those to the nasolabial folds. 
What to Expect During Treatment?
Dermal filler injections are non-surgical and typically completed during an office visit. Your initial treatment will begin with a consultation, during which you will meet with Kate Sajin,RN to discuss your concerns and goals.
◆Pre-treatment consultation
During your consultation, Kate will evaluate your area of concern and review your medical history. While the risks associated with dermal fillers are minimal, you need to fully disclose your medical history prior to treatment, as certain allergies, skin and neurological conditions, or medications can jeopardize your safety or results. For instance, you need to inform if you have been taking NSAIDs (e.g., aspirin, ibuprofen, naproxen) or blood thinners, as these increase the likelihood of bruising.
◆Your injectable filler treatment
Just before the actual treatment, the area will be cleaned, and you may be given a topical anesthetic to numb the area prior to injection. Many filler products also contain lidocaine, a mild anesthetic, which is intended to help minimize discomfort during and after your treatment. Your provider will then inject a precise amount of filler strategically beneath the skin.
◆Post-treatment 
Depending on the product and the areas treated, you should be able to notice results immediately after receiving filler injections. Some patients experience mild bruising and swelling, but these are temporary and should subside over the next few days. You will be able to go back to your normal activities right after treatment. It is recommended to take the day off from exercise or other strenuous activity.