It's a service for that quick time on our day. It is a Basic Facial, typically cleansing, exfoliation tone, mini facial and shoulder massage and moisturizer, sunscreen. It will give you that refresh glowing look.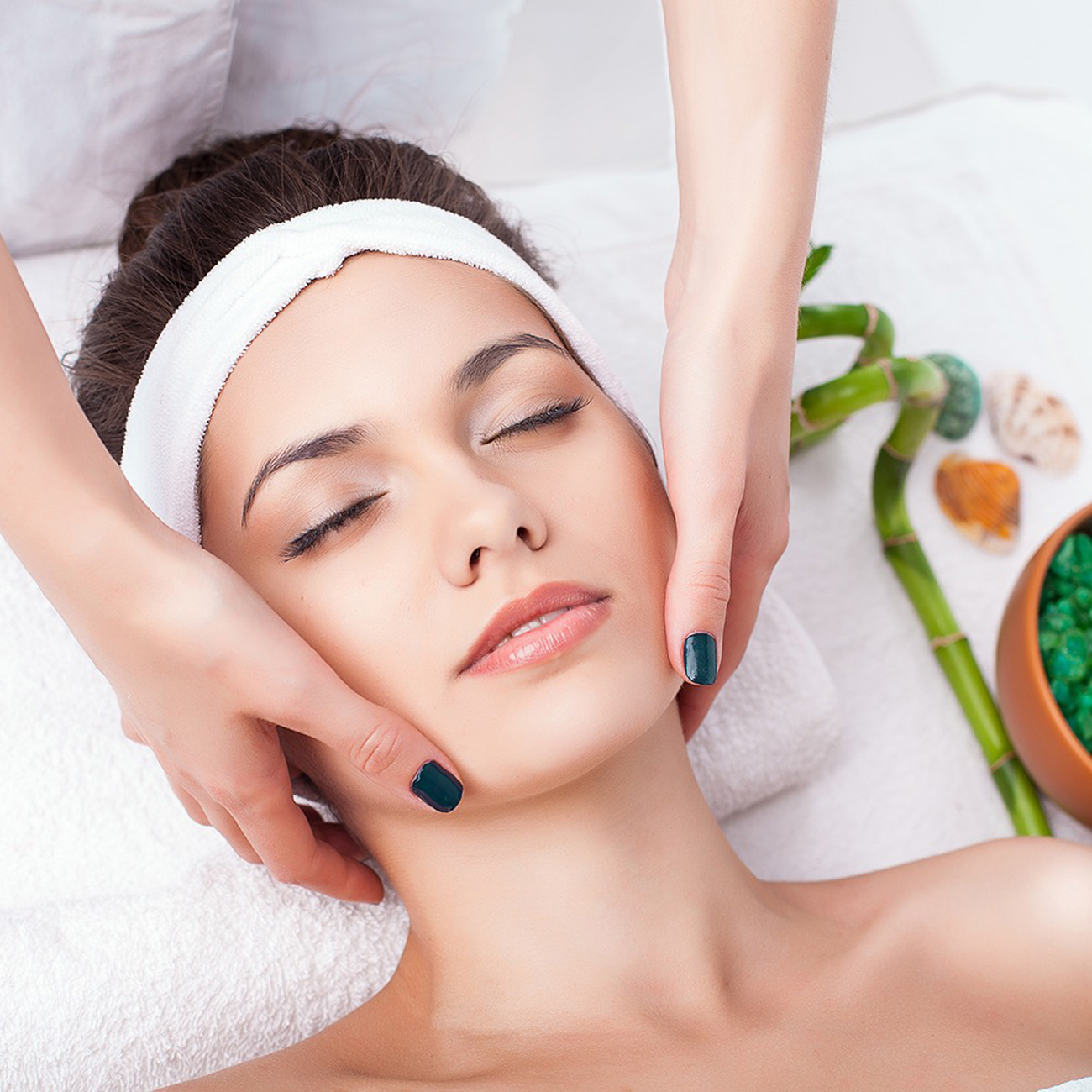 Deluxe Deep Hydrating Facial
Deep pore cleansing facials are a deep type of facial, typically involving cleansing, manual exfoliation, steam, deep pore extraction, facial massage, facial mask, serum and moisturizer, sunscreen. Some therapists will perform extractions, removing blackheads and whiteheads. Deep cleansing facials are a good choice if your skin lacks moisture and is prone to breakouts. Pampered with shoulders, hand and arm massage.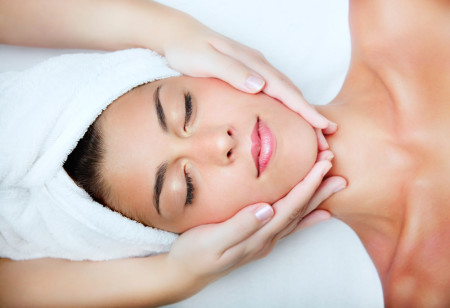 Exfoliates and helps to reduce the appearance of fine lines, smoothers out rough texture, reduces hyper pigmentation, and helps to open up and dry out active acne.  This treatment includes cleanse, tone, mask, moisture, sunscreen.
What is glycolic acid?
◆Strongest AHA due to its small molecule size ◆Exfoliates dead skin cells ◆Reduces fine lines and wrinkles ◆Fades hyperpigmentation ◆Brightens and smooths complexion ◆Fights acne ◆Hydrates dry skin ◆Increases penetration of other ingredients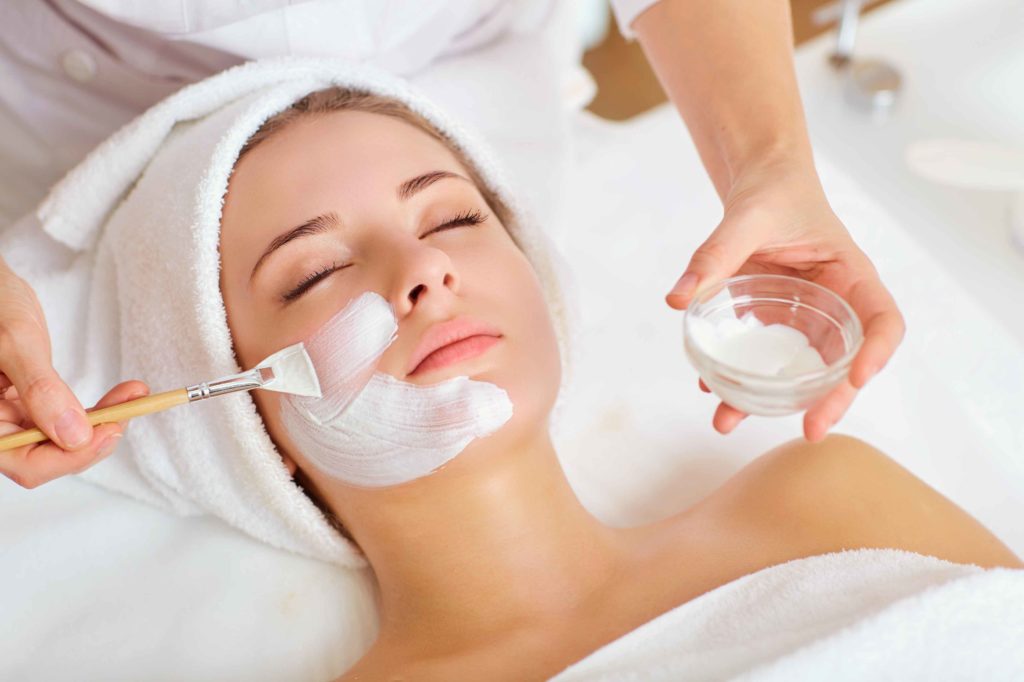 LED stands for Light Emitting Diode, is a popular noninvasive skin treatment for acne, sun damage, wounds and other skin problems. Different wavelengths of light in LED lights, including blue and red, penetrate the skin at different depths. This penetration may trigger biological processes that help the skin rejuvenate and heal.  This treatment includes a facial cleansing toning, extraction, and a face mask ending with the LED light, moisturizer, sunscreen.
◆Smooths fine lines and wrinkles ◆Reduces inflammation ◆Improves acne scars ◆Prevents breakouts by killing the acne-causing bacteria ◆Promotes circulation ◆Stimulates collagen production ◆Brightens skin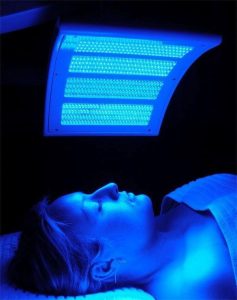 Microdermabrasion Treatment
Microdermabrasion is a very gentle and non-invasive procedure. The aesthetician uses a device with an exfoliating tip to gently buff away the layers of dead skin cells from your skin. The machine can either have a tip with fine crystals or diamonds. As the device passes over your skin, a vacuum attachment suctions away any dead skin cells, debris and waste. Over the course of the session, the handpiece typically passes over the treatment areas two or three times.  This treatment minimizes fine lines, wrinkles, can reduce pore size, can diminish the appearance of skin imperfections, such as scarring and discoloration, can reveal a smoother, more youthful complexion.  This treatment is followed with cleanse, tone, moisturizer, mask, sunscreen.   With LED light treatment for additional charge upon request.
◆Acne ◆Wrinkles and fine lines, including those caused by photo-aging ◆Uneven skin tone, including hyperpigmentation and melasma ◆Scarring, including acne scarring ◆Enlarged pores ◆ Stretch marks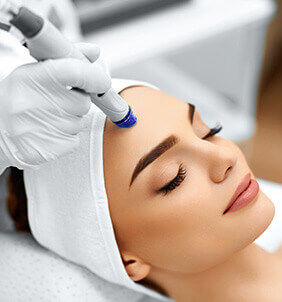 This is my Walmya's favorite treatment.  This peel brightens dull skins, encourages collagen, production and dramatically resurfaces skin complexion and texture, providing immediate results.  Vitamin C is one of the best-known defenses against free radicals that can cause your skin to lose elasticity and sag. As a result, your skin loses its ability to shed dead skin cells, causing a dull and uneven appearance. Vitamin C works as an antioxidant to neutralize these free radicals, by preventing them from oxidizing on your skin. This treatment is followed with a cleanse, tone, vitamin c , mask, light extraction, mask, moisturizer, sunscreen.
◆Reduce under eye circles ◆Collagen Production ◆Treats Hyperpigmentation ◆Hydrates Skin ◆Reduces Redness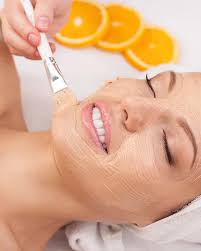 It is a treatment to moisturize and soften.  A coat of warm paraffin which is left on the face for 10 to 15 minutes.  The paraffin's warmth causes the pores to open, allowing moisturizers to penetrate more easily. When removed, the paraffin takes old skin cell with it, leaving the skin silky and smooth and soft.  This facial is followed with a cleanse, tone, moisturize, sunscreen.
◆Pore Cleaner. Paraffin wax has a high heat capacity and is able to retain that heat longer than other facial substances. ◆Complexion Brightener. The warmth from the paraffin wax makes the blood vessels in your face expand. This causes more circulation to the face, which is what brightens your complexion. ◆Wrinkle Reducer. Because paraffin wax is able to retain and transfer its heat effectively it is often used to calm stiff joints. ◆Most estheticians advertise that their paraffin wax facials will moisturize your skin unlike any other treatment. ◆The heat retention of the paraffin wax provides a calming therapy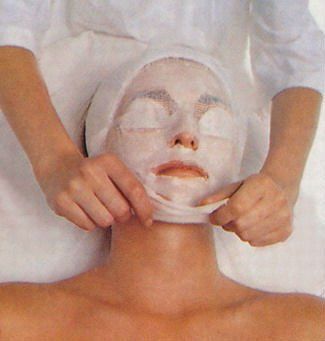 This treatment one of our Estheticians favorite as well is used to tone up the muscles, promote blood circulation, increase cell metabolism and activate enzymes.  This treatment is non- invasive treatment and it is very effective in combating fine lines, wrinkles, and other signs of aging. This treatment is followed by cleanse, tone, extraction moisturizer, mask, sunscreen
◆Detoxifies the skin ◆Adds Glow to the skin ◆Reduce signs of skin aging ◆Improves appearance of the skin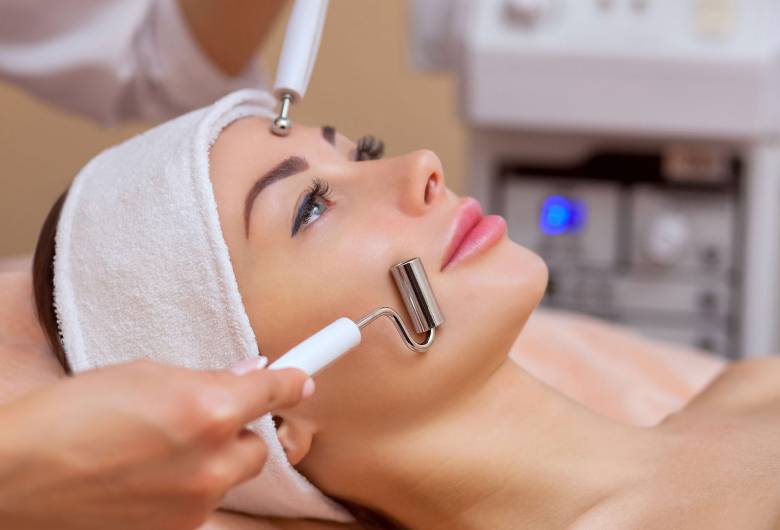 This is on fastest growing modalities of bodywork in recent years, but has become very popular.  Its facial massage and natural energies of the rocks.  Many clients report that the treatment affects them on a very deep level: spiritually, physically and mentally.  The energy of each rock helps connect with the nurturing energy providing a deep truth. Each rock holds the ability to center, ground, calm, and revitalize.  This treatment promotes physical relaxation, mental relaxation, emotional relaxation, improves circulation, meditative, profound stress reduction, luxurious pampering, decreases pain, increases metabolism.  This treatment is followed by cleanse, rock facial massage, mask, moisturizer, sunscreen, in this treatment your  energy will be balance with chakras rocks and followed with relaxing foot massage.
◆Melt away tension and fatigue, not your skin. ◆Warm, smooth stones are used to gently massage the face and neck, ◆It is used as circulation is stimulated and toxins are eliminated ◆skin firming and toning ◆Excess fluid removal.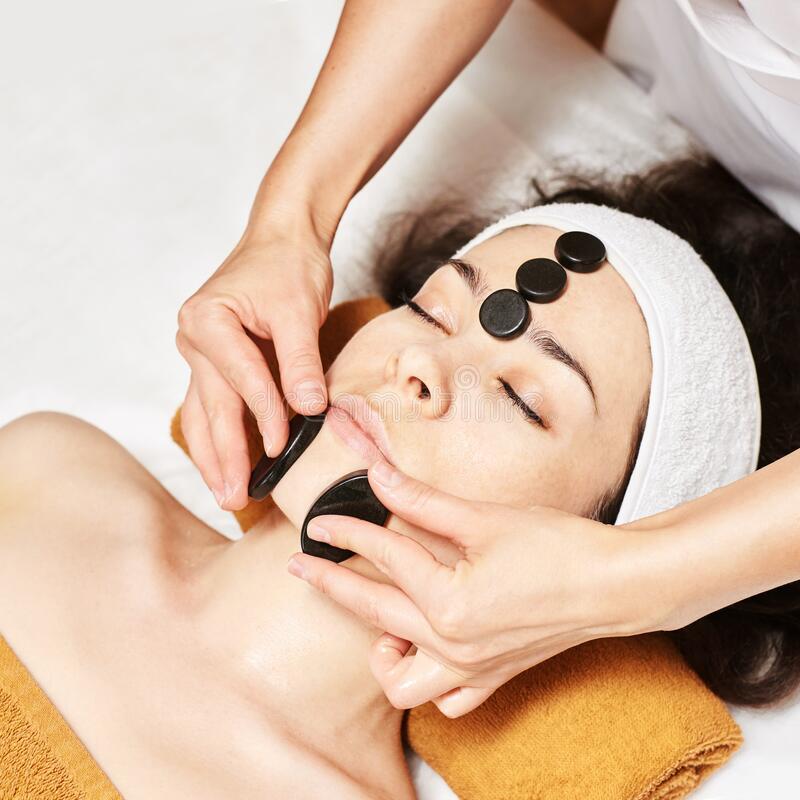 This Treatment involves the skillful application of essential oils to support a desired outcome.  The blend of the essential oils may take care of skin, it may also help regulate endocrine or nervous systems functions, reduce irritations in the mind and stimulate the body's own innate healing tendencies. This treatment is accompanied with lymphatic drainage, and an acupressure massage. Lymphatic is a manually massage to encourage lymphatic circulation and help remove waste and toxins from the body; acupressure will help tone facial muscles, balancing the energy flow, stimulating circulation and creating an exterior glow.
◆Relaxation ◆Sooth the skin ◆Exfoliate ◆De Stress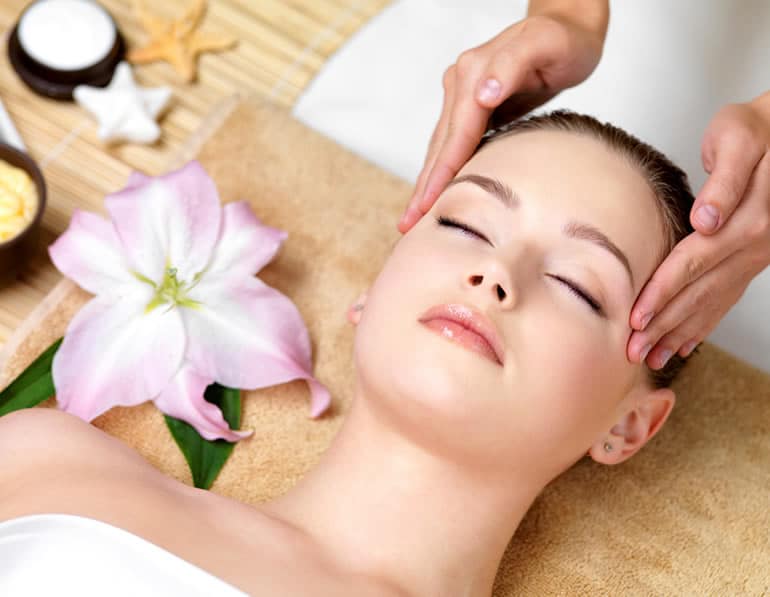 This treatment is beneficial in cleansing those tough to reach spots, targeting a variety of skin care needs such as clogged pores, back acne and dehydrated skin. It includes a cleansing, tone, exfoliation, steam, massage, mask, moisturizer, leaving your skin soft cleanse and giving you a relaxed and pampered after this treatment.
◆Get rid of acne on your back ◆Relax muscle on your back ◆Heal dry skin in your back