Our Definition of Beauty:
Empowered. Confident. Unique.
K-Beauty Studio was born on November 19, 2018! 
We are  conveniently located  right on the main street of beautiful Chatham! 
Our mission is to enhance the natural beauty of our clients and take it to the next level of more defined, radiant and younger appearance. 
Our work rooms are cozy and comfortable. 
The waiting room area offers great relaxing atmosphere.
Kate Sajin - The CEO & Founder
Kate is a Registered Nurse, Certified Nurse Aesthetist, Member of MAA-Medical Aesthetic Associates of Massachusetts, Master of Micropigmentation, CEO & Founder of K-Beauty Studio: Medical Spa and Permanent Makeup.
"I work very hard to deliver advanced techniques in Micropigmentation and Facial Rejuvenation from USA and Europe to achieve most amazing and long-lasting results. With over ten years of experience  in Health and Beauty Industry, I am proud to create a "Safe Haven" for your beauty needs  providing individual attention, personal care, safety and great results with your every visit"
Sincerely, 
 Kate Sajin, RN
Book with Kate today!
Iryna - The Permanent Make-Up Artist
Iryna is a talented professional when it comes to perform  aesthetic or medical-level beauty  procedures. Iryna is a Registered Nurse with over three years of experience in medical filed including working at Cape Cod Hospital.  Iryna is an Award-Winning Fitness Trainer with a broad knowledge in Physiology, Anatomy and Human Health. Her growing interest in the Beauty and a strong desire to help people to look  and feel they best have connected  Iryna  with our "K-Beauty PMU Academy". 
Iryna has become a professional Permanent Make-Up artist who has created a number of  amazing enhancements  including Powder Brows. 
Click on the video to see interview with a client right after procedure! 
LIMITED TIME ONLY! Promotional Powder Effect Brows and "Lip Sensual".
Book with Iryna today!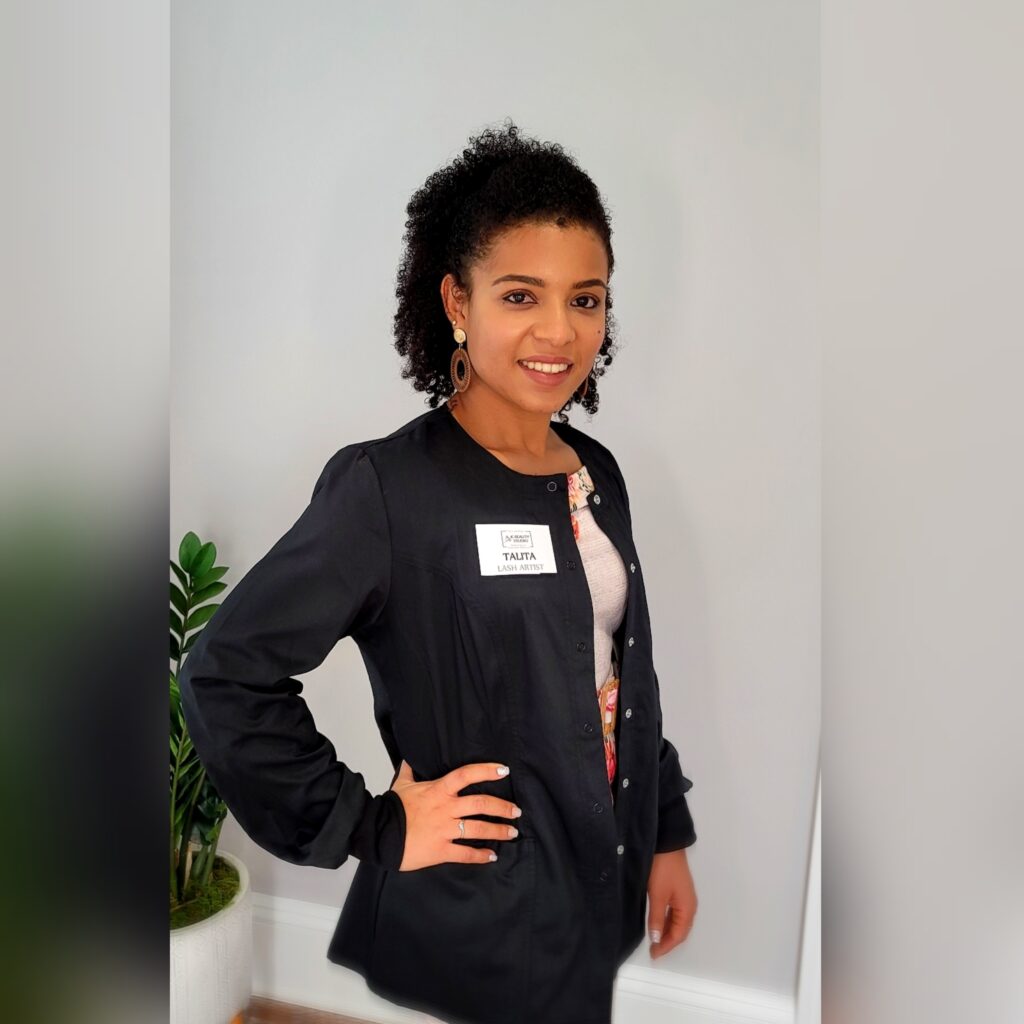 Talita is our newest addition to the family!
Talita is very passionate Lash Artist and Esthetician! She is very gentle and delicate, always complementing your eye shape to add more definition and glam to your face! Talita speaks Portuguese and English and will be able to answer all of your inquiries!  
She is very patient and takes a great pride in her work. She has tons of experience and goal for perfection! 
Book with Talita today!
Angela - The Front Desk Manager
Angela is our front desk manager. She is handling all your requests and will make sure to satisfy your needs!
Angela can answer all of your questions and help you choose the right procedure to outshine your natural beauty!