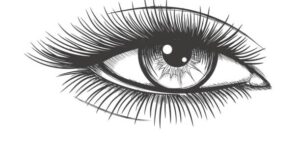 Yumi Lashes Keratin Lift
Discover  Keratin Lash Lift! Yumi Lash is one of a kind and the only certified keratin treatment in the US. Fully certified under EU standards (which is higher than FDA), Yumi Lash originally developed in Paris. All natural treatment for thicker, healthier, and longer eyelashes. Extremely hypoallergenic and free of any and all toxic chemicals formula. Wear your own beautiful eyelashes! Lasts up to 8 weeks! (1 h. 15 min).                          Price 150.
YUMILashes is an advanced technique designed to boost and lift the natural eyelash without the need for fake eyelashes.
YUMILashes was founded by Swiss Derma-PigmentOlogist and permanent makeup expert artist, as a luxurious alternative to eyelash extensions, fake eyelashes, false lashes and growth serums. Sandra has been committed to enhance the natural beauty of eyelashes and has done just that with her YUMITM Lashes treatment.
YUMILashes is a revolutionary brand for professionals, and is the ideal way to enhance the natural beauty of eyelashes in a painless, safe and non-invasive way, without lash extensions or fake eyelashes, which now appear to be declining in popularity whilst demand rises for a more natural look."
This treatment is fundamentally different from all previously known procedures for the eyelashes. YUMILashes are not your typical fake eyelashes, this is a keratin lash enhancement.
YUMILashes are not fake eyelashes!
With this procedure your natural lashes are lifted up and filled with a special pigment infusion. As a result, you have thick, dark lashes that beautiful curve upwards. This creates the universally desired "open eye" look.
The boosting and lifting effect lasts for 8-12 weeks, which is the natural life cycle of the eyelash. The treatment also involves the application of coenzymeQ10 gel pads to the under-eye area, which have anti-aging properties.
Lashes can be transformed to make a dramatic impact and enhance the eyes. There are no false lashes attached or any harmful adhesives used. This innovative treatment works by boosting and lifting each individual lash, then tinting them for a thicker, darker and longer looking lash which will last for 8-12 weeks.
This NEW Lash treatment will lend a remarkable amount of length, thickness and uplift to your own eyelashes. All the clients who tried the YUMITM LASHES treatment are delighted, and renew on a regular basis.
This is not perm eyelashes! YumiLashes technology uses new innovations based on the improvement of the natural structure of each cilium.